Tanning bed lotions are a necessary item whether you are a regular user of tanning bed or just getting a one time base tan for the summer holidays or an upcoming vacation. There are different varieties of tanning lotions for various skin types. Cooling lotions help keep the skin refreshed during the process. Other lotions help to maintain your tan so that you don't have to tan as often.
Tanning Bed Lotions Advantages
Lotions help to regulate the skin's absorption of UVA and UVB rays. They allow your skin to get the desired tan, while also protecting your skin against the harmful effects of these rays. Moisturizers help to reduce the drying affects of these beds, as they add moisture to your skin. Moisturized skin helps you achieve your tanning color faster and keep it for a longer time.
Always use the best available tanning bed lotion possible. You can choose the best lotion depending on the type of your skin and the tanning bed you are using. Different skin tones need different tanning lotions. Your beautician can help you select the perfect tanning lotion for you.
Tanning products come in the forms of cream, gel, lotion or oil. If a certain product suits your skin type and tanning bed, then you can make preferences of your choice. The ingredients are more important than preparation. Therefore, always read the labels.
Tanning Bed Lotions Ingredients
The best tanning bed lotions contain natural ingredients to tan your skin and add to its beauty. Ingredients such as plant extracts, natural botanicals and vitamins all work to help the skin.
Amino Acids
Almost every cream or skin product has amino acids. Amino acids help to tan your skin by stimulating its production of melanin. Tyrosine is the most commonly used amino acid in skin products.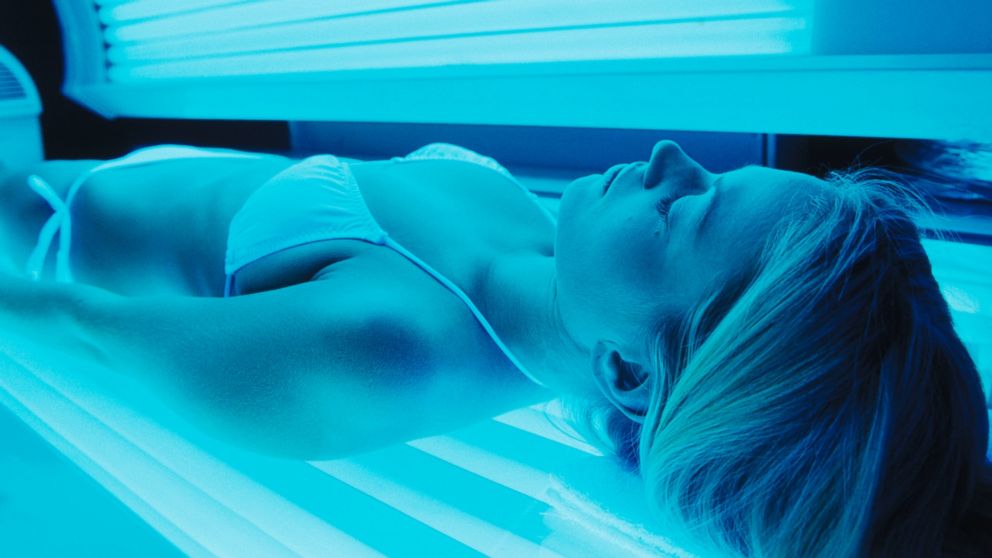 Moisturizer
Lotions with moisturizers help to curb the dryness of skin that is caused by UVB rays in the bed. Try some natural moisturizers like hempseed oil or aloe vera.
Antioxidants
Wrinkles and fine lines that are formed due to sun exposure during tanning can be reduced by consuming antioxidants. The most common antioxidants found in tanning lotions are grapefruit extract and Vitamin E.
A Safe Tanning Alternative
People are becoming aware of the safety concerns related to bed tanning or sun exposure. The UV exposure from tanning is the leading cause of skin cancer and premature aging of the skin. In this way, a fake tan is the only solution to safe tanning. There are also pills that give tanning effect, but they have their own issues. Sunless tanning spray is currently the best safe alternative for tanning.